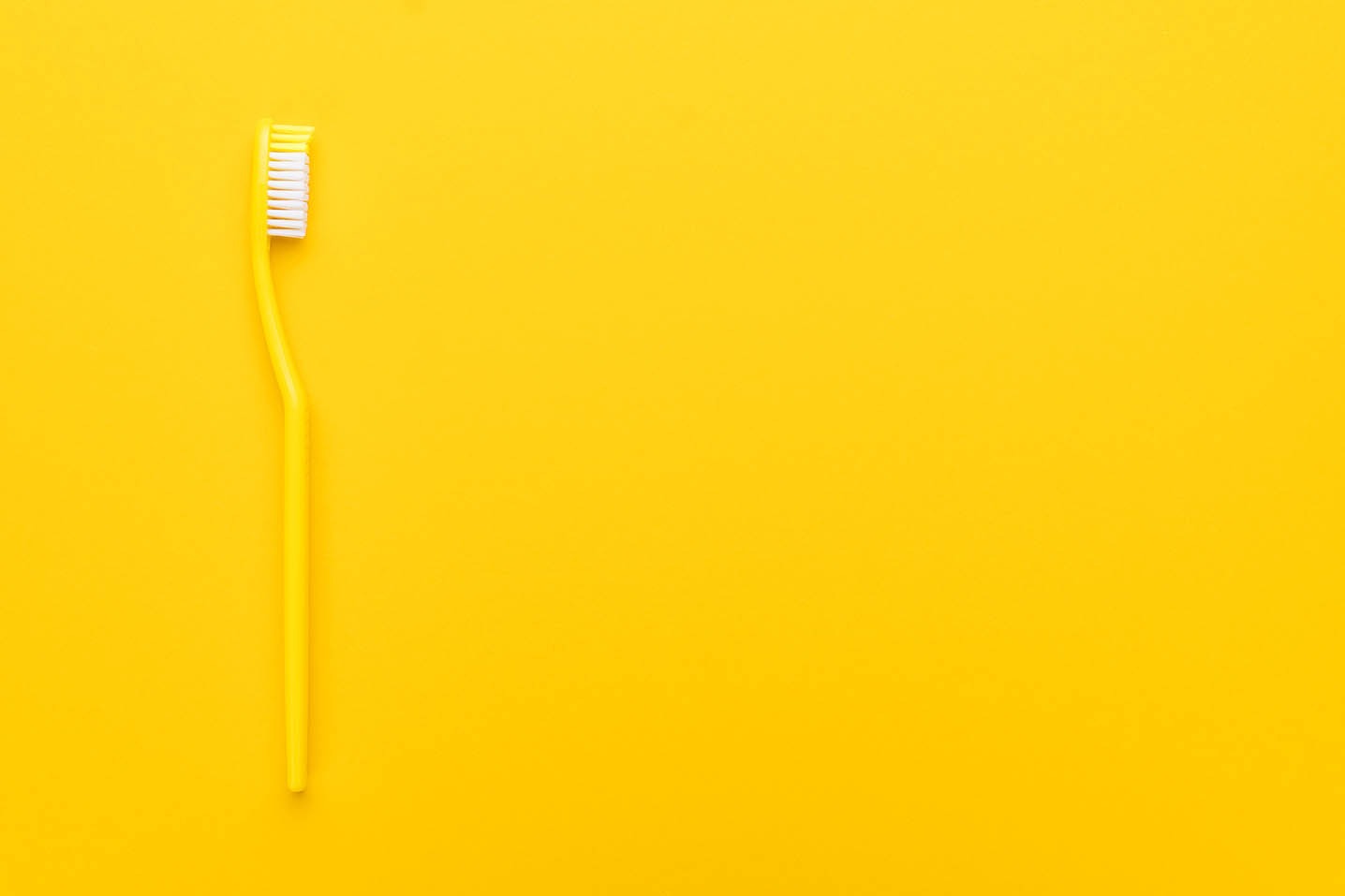 Travel is no excuse not to look after your teeth. I've rated and reviewed the best travel toothbrushes to help you keep your teeth in tip-top shape while you are on the road.
Best Travel Toothbrushes: At A Glance
Oral B Genius 8000 / 9000
Philips DiamondClean
Oral B 3D White Action Toothbrush
Sonic Toothbrush Fairywill Electric
Oral B Pro 2 2500 3D
Colgate Portable Toothbrush
Voyager Folding Toothbrush
Colgate 360 Optic White
Oral B Genius 8000 / 9000 – Best Travel Toothbrush[
Overall Rating 5/5
Pros: Best electric toothbrush on the market I Handy travel case I Long-lasting battery
Cons: Pricey.
Price at the time of review: 8000 – £105 / $174 9000 – £139
First up are the Oral B Genius 8000 and Oral B Genius 9000. I'm reviewing the 9000 and 8000 at the same time, because they're relatively similar price-wise and there are very few differences between the two models (I'll discuss these differences later). Plus the 9000 is currently only available in the UK.
The Oral B Genius is arguably the best travel electric toothbrush on the market. With a 3D cleaning action and several different cleaning modes, including a deep clean mode that claims to remove up to 99.7% of hard to reach plaque.
More than just a travel toothbrush, it's one of the best-rated electric toothbrushes on the market. Simply pack it up in its case and bring it with you when you are travelling.
The Genius Toothbrush does come with specific features that make it particularly suited to travelling with: most important of which is the excellent battery life. The battery lasts up to 12 days on a single charge. It also comes with a smart travel case that can be used to charge the brush and your phone at the same time (particularly handy if you're somewhere with limited power outlets).
We all know that we're supposed to brush our teeth for two minutes, but it can be a little difficult to keep track. The Genius helps you out with this, vibrating every 30 seconds to give you a cue to move onto the next section of your mouth.
Both the Genius 9000 and the Genius 8000 come with Gum Care, Daily Clean, Sensitive, Whitening and Pro-Clean modes. The Genius 9000 comes with additional Tongue Cleaning mode. To be honest, you can clean your tongue with the normal daily clean mode, so it's not a big loss if you decide to opt for the 8000.
Those particularly dedicated to their oral health can also use the accompanying smartphone app to log their brushing habits and keep track of progress. It also helps you to ensure that you are brushing each section of your mouth correctly.
Sounds perfect overall right? We'd agree. The only drawback is that both the 8000 and 9000 come at steep prices.
Philips Sonicare DiamondClean – Best Travel Sonic Toothbrush
Overall Rating 5/5
Pros: Sleek design I Travel case with USB Charger I Long-lasting battery
Cons: No App
Price at the time of review: £95 / $193
Philips Sonicare DiamondClean is a close contender for the title of overall best travel toothbrush. Priced similarly to the Genius discussed above, it comes with all of the functionality of a high-quality electric toothbrush plus a few features that make it particularly good for travelling.
Sonic travel toothbrushes brush at a rate of around 30,000 brushes per minute, compared to normal electric toothbrushes' 7,500 and the average manual 300 brushes.
The increased brush rate also creates a wave movement that extends the reach of the cleansing movement by ⅛ inch. Yes, you read that right, they clean parts of your teeth that you don't even touch.
Like the Genius above, the Sonicare also helps you to ensure that you are brushing for the correct amount of time. It does this by pausing its vibration at 30-second intervals and then switching off after two minutes.
The Sonicare DiamondClean comes with a hard travel case to protect it while you are on the road. The case fits a few additional brush heads, which is great if you are travelling for longer periods of time and want to make sure that you have a few spares.
The battery indicator is indispensable for keeping track of the battery as you travel too. It charges wirelessly. The fully-charged battery can last up to three weeks before you need to recharge it again.
Oral B Pro 3000 – Best Travel Electric Toothbrush under £50
Overall Rating 4/5
Pros: Updated model I Excellent value I Long-lasting battery
Cons: No App
Price at the time of review: £49 / $77
Newly updated with additional features, the Oral B Pro 3000 is a good option if you are looking for a feature-packed travel toothbrush that doesn't break the bank.
The handy two-minute timer buzzes at 30-second intervals to prompt you to move onto the next quarter of your mouth before buzzing twice at the end of the two minutes. Though this is a feature we've come to expect on top-end electric toothbrushes, it's not often included with brushes at this price point.
Other features include three cleaning modes: daily clean, sensitive and gum care. There's also a pressure alert sensor to let you know when you are pressing too hard on your teeth.
The Oral-B's rotating motion oscillates up to 40,000 times per minute. Guaranteed to ensure your teeth receive the best clean this side of a dentist.
Travel-wise, Oral B have made a few changes to the Pro 3000 that have placed it firmly on the list of best travel toothbrushes. The first is the improved battery life, which sees it last for up to two weeks of twice-daily brushing on one charge. The second is the addition of a travel case – again invaluable for moving around.
Overall – this is a good value option that is very portable and suitable for everyday use.
Fairywill Crystal Sonic Toothbrush – Best Cheap Sonic Toothbrush
Overall Rating 3/5
Pros: Lightweight I Long battery life I Sleek design
Cons: No charging stand I Small brush head
Price at the time of review: £19 / $21
The Fairywill Crystal is a lightweight and very portable sonic toothbrush. It's perfect for those looking to save money on their travel toothbrush without sacrificing quality. In fact, it beats some of the more expensive toothbrushes out there when it comes to battery life.
The Fairywill Crystal Electric Sonic Toothbrush is proof in the saying that sometimes less is more. With its wallet-friendly price, you'd be forgiven for assuming it's not one of the best travel toothbrushes out there. Well, you'd be wrong. This low-cost toothbrush is a serious contender for the more expensive models that we have discussed above.
Like other sonic toothbrushes, the high brush stroke rate (35,000 per minute in this case) helps keep teeth sparkling clean. Five settings allow you to pick the right pressure and cleaning mode for your teeth and mouth.
The Fairywill Crystal stands out thanks to its quiet operation – making the brushing process a little less intrusive overall.
One of the biggest boons for frequent travellers is the stellar battery life – an impressive 30 days from one charge. Charging your toothbrush only takes four hours too. It's a bit disappointing that the charging is only via a USB, not via a stand but it's not a huge downside.
The small cleaning heads are more problematic though. They are noticeably smaller than competitors – it takes that bit more effort to ensure that you've reached every section of your mouth.
In summary, the Fairywill is brilliant value for money, and apart from a few minor quibbles, goes head to head with much more expensive travel toothbrush models out there.
Philips Sonicare ProtectiveClean HX6100 – Entry Level Electric Toothbrush
Overall Rating 2/5
Pros: Lightweight I Long battery life I Sleek design
Cons: No travel case
Price at the time of review: £34.99 / $99
We've already reviewed the much more expensive Philips Sonicare DiamondClean but the ProtectiveClean is a reasonable option if you are looking for the best travel toothbrush at a lower price.
Let's get the biggest failing out of the way up front. The Sonicare ProtectiveClean doesn't come with a travel case. Normally this wouldn't cause a problem, but as we're looking at travel electric toothbrushes, it means you'll have to spend additional money on a case to transport it. It's not a dealbreaker, but just something to consider.
Onto more positive things. The EasyClean is the perfect toothbrush for people who aren't fussed by gizmos and gadgets. It does one thing and it does it spectacularly well. There are no different cleaning modes, no pulsing colours or wireless connectivity – it just brushes your teeth.
Sonicare has built a reputation as one of the best toothbrush technologies available, with many claiming it gets your teeth cleaner than other toothbrushes. Whether that's true or not, there's no denying that you walk away with shining teeth and fresh breath after a session.
Overall, this is a basic brush. Though it's cheaper than other brushes – other models like the Fairywill arguably represent better value and more portability.
Best Travel Toothbrush: Things to Consider Before You Buy
Speed
What is the brush stroke per minute. Sonic toothbrushes have a far higher brush rate than normal electric toothbrushes. This supposedly gives your teeth a deeper clean and cleaning difficult to reach parts of your mouth.
Timers
You are supposed to brush your teeth for two minutes at a time – but knowing how long you've brushed your teeth for can be impossible without a timer. The best toothbrushes will give you an alert every 30 seconds to move on to the next part of your mouth.
Cleaning Method
Not all electric or sonic toothbrushes work in the same way. Some vibrate, some oscillate, some rotate. There's no one proven method that's superior to the others but you might have a personal preference.
Portability
This really boils down to how heavy is the toothbrush, how easy is it to take apart and does it come with a travel case?
Charging and Battery
Most travel toothbrushes come with rechargeable batteries. Opt for ones with the longest possible battery life. The easier the charging options (i.e. wireless, or with an additional port for charging other devices) the fewer problems you're likely to run into while you travel. You'll definitely want a cordless toothbrush for travelling with.
Price
It's surprising how expensive some toothbrushes are. Ask yourself if you really need the extra features on the most expensive models and, more importantly, will you use them if you buy it. There are significant differences between a good-value travel toothbrush and a top of the range one, but as the saying goes the best toothbrush is the one you actually use.
Ease of Use
How is the toothbrush to handle? Is it grippy? How heavy is it? Can you start it easily. Or is it so complicated that it's just a bit confusing?
Read More Travel Packing + Gear Reviews
Save and share on Pinterest